---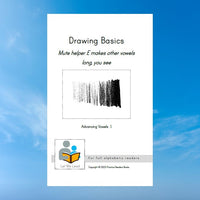 Learn about line, shape, form, scale, and texture as you practice reading words with vowel-consonant-e (VCe) or silent e spellings.
Series: Advancing Vowels 1
Page count: 24
PDF download designed for double-sided booklet fold printing, flipping on the short edge. 
This purchase includes a personal use license.  For group licensing please contact us.